NORTIND accepts up to eight new members for certification every two years. The next admission deadline are March 1, 2018. Applicants must understand and speak Norwegian. The guide qualification offered by NORTIND follows the IFMGAs platform, which also means that the minimum requirements to the applicants follows this. Applicants that fullfil the requirements will be invited to admission tests. There are two admission test of two to four day each. The first is a ski test and the second is a climbing test. Both tests must be passed in order to be admitted into the qualification process.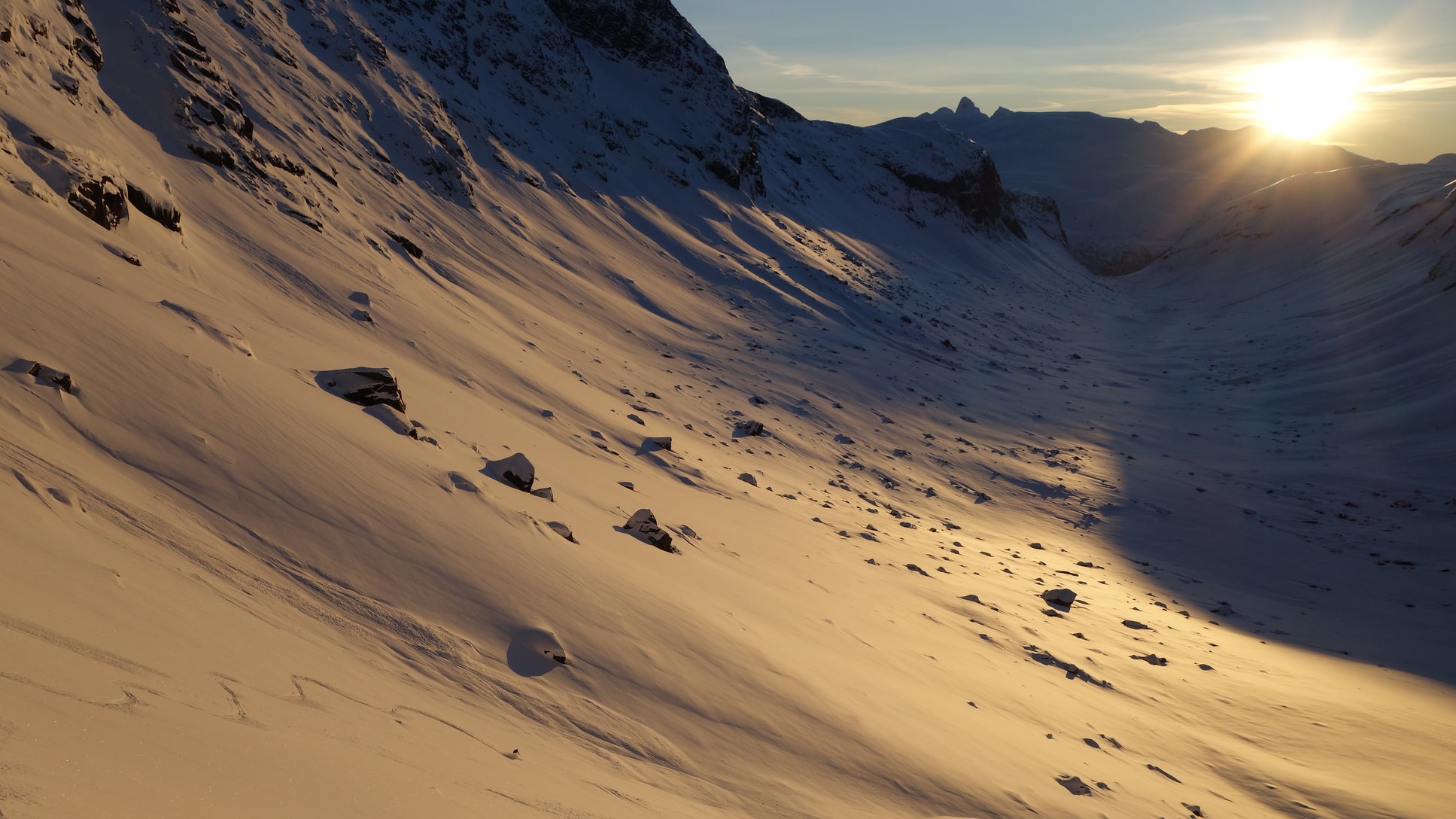 The application process
In order to be eligible for admission you must:
Speak, understand and write Norwegian
Be at least 18 years
Submit a medical certificate no more than three months old
Requirements to skills and experience.
 The applicant must document that he has the following skills and experiences:
Climb Norwegian grade 6+

Skiing trips on Nordic backcountry skis (fjellskiturer) in the high mountains in changeable weather and conditions

Alpine skiing on steep offpist slopes, with good avalanche skills.

Trips in the high mountains on rock, snow and ice (alpine climbing/ mountaineering) Grade 5 (Norwegian scale)

Glacier trips (alpine ice climbing or glacier mountaineering)

Outdoors mountaineering activities in the winter (alpine climbing/ ski mountaineering).

The applicant must be familiar with skiing and mountain climbing in Norway. 
For more details regarding requirements and the admission tests, see the Norwegian page. 
The applicatant must use the NORTIND application form.  If you have any questions, please contact a NORTIND guide or send an email to 
This email address is being protected from spambots. You need JavaScript enabled to view it.